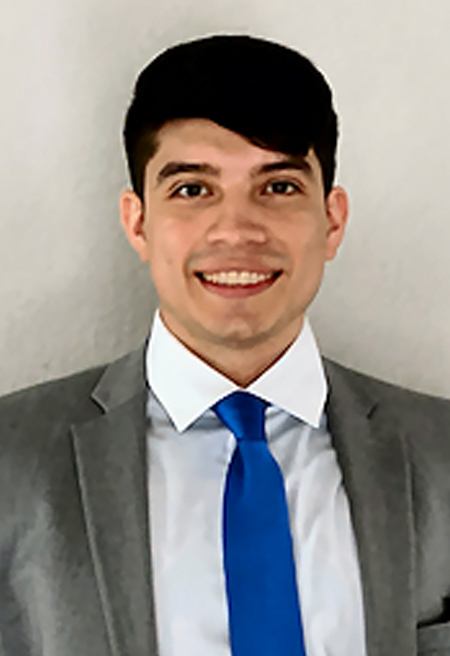 Eli Gonzalez:
Born and raised in Houston Texas, Eli graduated from the University of Houston with a degree in mechanical engineering technology. For his final project, Eli and three other seniors were tasked to create, plan, and build a prototype that would "help or serve humanity". They created a wheeled exoskeleton device to help paraplegic individuals have better mobility and increased health benefits. Eli and the team optimized their final design and showcased their prototype, "JANUS". The students and their project were showcased in The Cougar magazine, the university newspaper, and were featured on ABC 13-TV and Univision. They completely financed the project through a gofundme account.
Eli has been with Save Water Texas since 2009, and has aided in developing and coordinating programs that cater to varying grade levels throughout the greater Houston area. His responsibilities expanded over the years and he currently serves as the logistics and fulfillment manager for all educational and event materials that are provided to area educators. Eli says he takes pride in distributing the valuable water conservation education information knowing that it will make a difference within the community. "Save Water Texas is more than just a career," he explains, "it's a lifestyle…one that we must all share for a better tomorrow."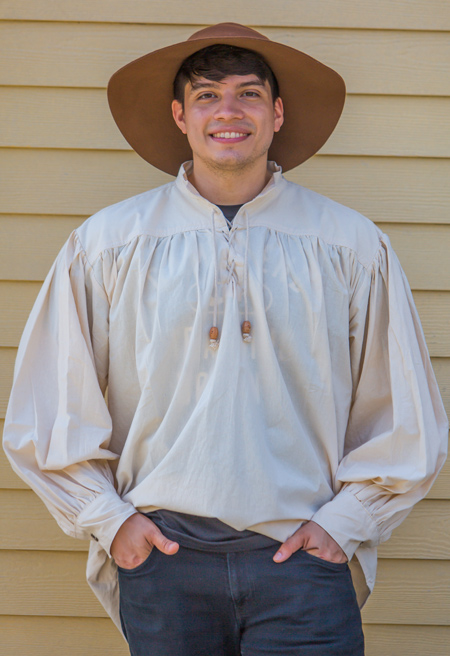 Frontier Settler:
I take pride in being a jack of all trades. There's a lot of work to do on the farm, so I try to learn as much as I can to help my family prosper. I especially love learning about science and topics like natural resources, simple machines, and agriculture. I try to focus on things to better our everyday life. Yesterday, I helped my mom tend to the crops. It sounds easy enough, but carrying water from the river is pretty heavy and time consuming. After a few hundred trips you'll surely be ready to throw in the towel. I also spent some time with my uncle Howie; he's teaching me the ins and outs of blacksmithing. We'll have to forge tools like axes, hammers, and chisels for building our homestead and new community. There's much to do around here. I'd better get to work!