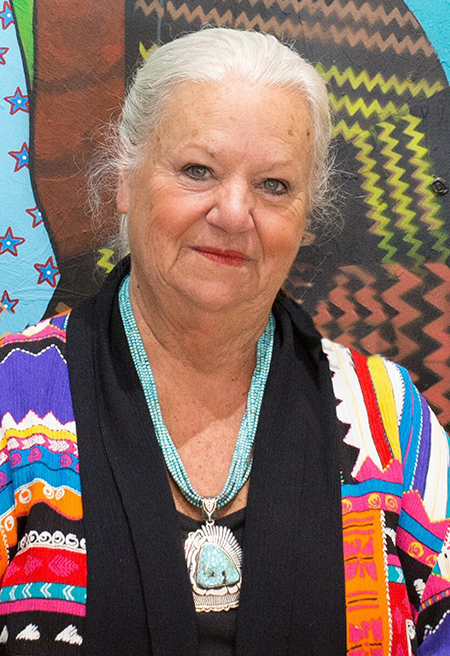 Barbara Payne, President
Payne Communications & Associates
In a communications career that now spans four decades, Barbara has specialized in translating complex and/or technical topics into consumer language in three important "life" arenas: energy, health and medicine, and now the critical world of water.
As Director of Public Communications with the American Petroleum Institute, Barbara was the oil industry's national spokesperson on radio and television talk shows during the 1973-74 Arab Embargo. She wrote, narrated and appeared in documentary films about oil industry operations — including offshore drilling, energy conservation, and the construction of the Alaska Pipeline — which aired on national television.
Barbara moved to Houston in 1975 as Director of Consumer Affairs for Gulf Oil Corporation where she developed a national energy conservation education program for elementary students. She testified before the U.S. House Government Operations Committee as Gulf's representative opposing legislation to create a Federal Consumer Protection Agency.
During the late 1980′s, Barbara's focus shifted to medicine, and she hosted the KSEV radio talk show, DOCTORS ON CALL; was the editor of ON CALL magazine; and wrote and edited an award-winning cyber-magazine, Your Family's Health.
Since the late 1990s, she has provided communications, water conservation education programs and outreach support for the North and West Harris County Regional Water Authorities, the North Fort Bend Water Authority, The Harris-Galveston Subsidence District, the San Jacinto River Authority, The Woodlands Joint Powers Agency, Lone Star Groundwater Conservation District, and the Texas Water Conservation Association. She co-founded the Save Water Texas Coalition with Russ Lambert, owner of the The Texas Network. Barbara is also the originator of "Patty Potty" and her public education campaign to end "WIPES IN THE PIPES" that has gained a global following.
Barbara is the managing partner for SaveWaterTexas.com – and one of the creators of the "Learning from our past to influence our future" social studies curriculum that includes an interactive assembly program for elementary grades as well as new cross-curricular (Language Arts, Social Studies, Science and Math) water-related resources for 2nd, 4th, and 7th grade.