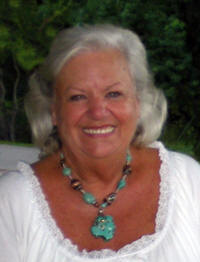 Barbara Payne is President of Payne Communications. In a communications career that now spans four decades, she has specialized in translating complex and/or technical topics into consumer language in three critical arenas. During the 1970's and early 80's she worked in the energy industry; in the late 1980's, she specialized in medical communications; and since the mid-1990's, she has focused on water topics.
She started her public relations career in 1970 with the American Petroleum Institute in Washington, D.C., the national trade association for the oil industry. During the 1973-74 Arab Embargo, Barbara was the oil industry's spokesperson on radio and television talk shows across the country. She wrote, narrated and appeared in documentary films about oil industry operations — including offshore drilling, energy conservation, and the construction of the Alaska Pipeline — which were all aired on national television.
Barbara came to Houston in 1975 as Director of Consumer Affairs for Gulf Oil Corporation where she created a national energy education program for elementary grades and a unit on consumerism for the high school level. She testified before the U.S. House Government Operations Committee as Gulf's representative opposing legislation to create a Federal Consumer Protection Agency.
During the late 1980's, Barbara shifted to medicine, and consulted with northwest Houston medical facilities and prominent physicians. She hosted the KSEV radio talk show, DOCTORS ON CALL; was the editor of ON CALL magazine; and wrote a weekly column — Medically Speaking — for Sun Newspapers. In a joint venture with The Texas Network, Barbara wrote and edited an award-winning cyber-magazine, Your Family's Health.
Today, she serves as Communications director for the North and West Harris County Regional Water Authorities, the North Fort Bend Water Authority. The Harris-Galveston Subsidence District, the San Jacinto River Authority, The Woodlands Joint Powers Agency, Lone Star Groundwater Conservation District and a growing number of water-related businesses and utility districts are also among her clients. She was recently selected to provide communications services to the Texas Water Conservation Association
In 2004, Harris County Commissioners Court appointed Barbara as a Harris County Emergency Services District #11 Commissioner, and she served as President of that board for four years. When an opportunity for travel occurs, she and her husband, Jim, head across the pond to England or, for shorter escapes, to the Texas Hill Country.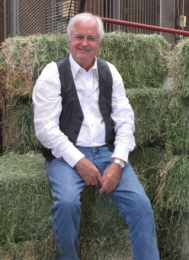 Hugh Wynn is the Chief Financial Officer for Water Lily Press, Inc. a Houston-based company that specializes in publishing water conservation education proram materials. After a distinguished career in oil and gas, Hugh authored several historical fiction novels, including West of the Cross Timbers, a frontier/western which recounts the tragic demise of an indigenous way of life in North Texas. He is also the author of Laundry List, a suspense novel about money laundering strategies; The Generation-X Files (Dare to be Average), a financial primer; and The Mormon and Mr. Sullivan, based on the infamous Southern Utah Mountain Meadows Massacre.
Wynn wrote and narrates the Texas Rivers DVD presentation used with the Frontier Social Studies curriculum for grades4 and 7.
Wynn is the author of the Texas Frontier Series of DIME NOVELS provided for 7th grade students as part of the TEXAS WATER educational program. Hugh draws on family history for these stories; he is a direct descendant of Amanda Genareo Wynn, wife of G. A. Holland, who was first elected Mayor of Weatherford in 1932. Holland assembled the Double Log Cabin for the Old Settlers and Half-Century Club that is now a museum of Texas Frontier days. In the mid- to late 1880's Weatherford was the end-of-the-line for the Texas & Pacific Rail Road, and this is where the Sullivan family started their new life in Texas discussed in Wynn's first Dime Novel.
He and his wife, Carolyn, have long been active in university scholarship programs, endowing several Presidents' Distinguished Scholarship Trusts at their alma mater, OSU. Wynn served on the OSU Foundation Board of Governors for many years.